Click Here
for KAW's current leadership team.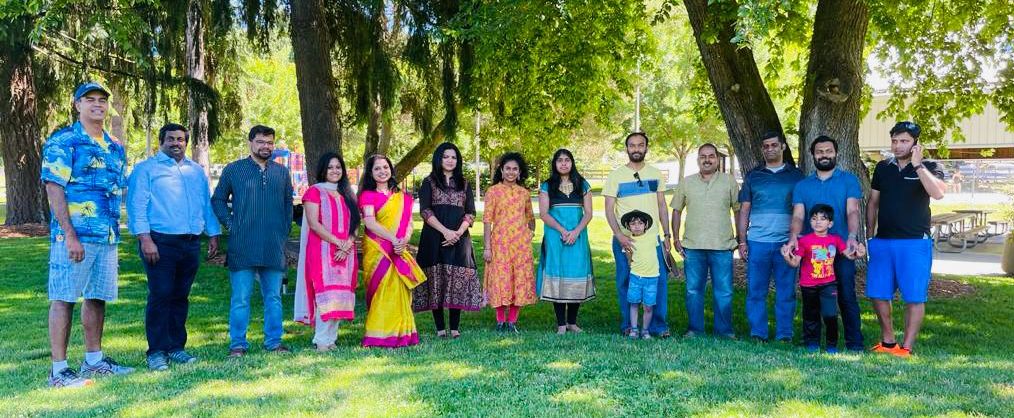 Executive Committee 2021
(From L to R): Binu Surendranath, Biju Mathew, Rohit Ramachandran, Durga Iyer, Aswathy Nair, Remya Nair, Pavana Rajesh, Cijo Thomas, Vijay Narayan, Pramod Manjali, Rahul Nair, Ojus John
(Not in picture): Joji Joseph, Arun Mohan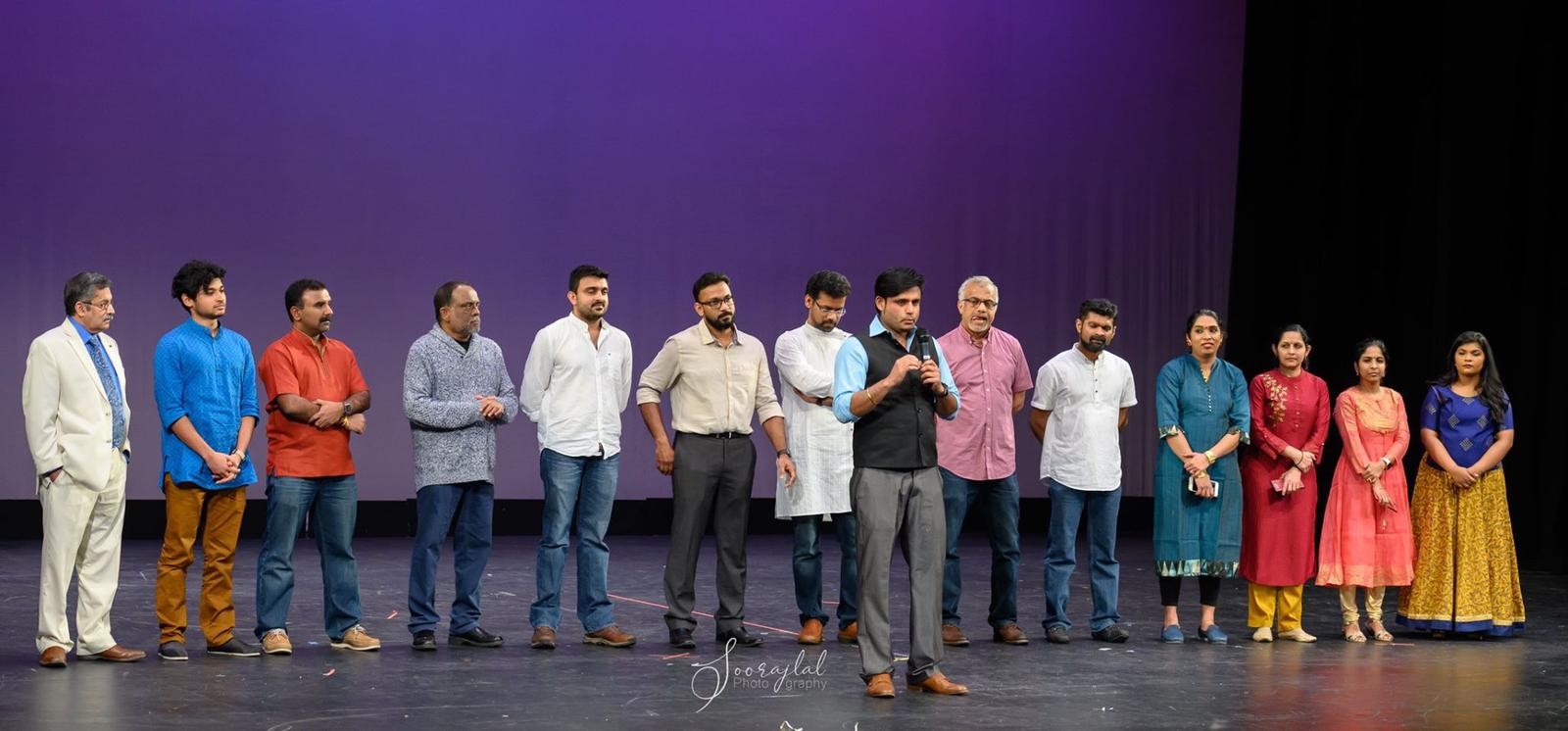 Executive Committee 2020
(From L to R): PM Mathew, John Narikulam, Shibu Kizhakke Vallathai, George Daniel (Reos), Nimesh Sethumadhavan, Shibu Baby, Jyothish Nair, Ojus John, Viswanathan Changarath, Jojo Chalissery, Divya Gopalakrishnan, Sabitha Brijesh, Vineetha Parammel, Gayatri Nair
2019 - Anual Report

President
PM Mathew

Secretary
Jacob Thomas

Treasurer
Prajinesh Jayan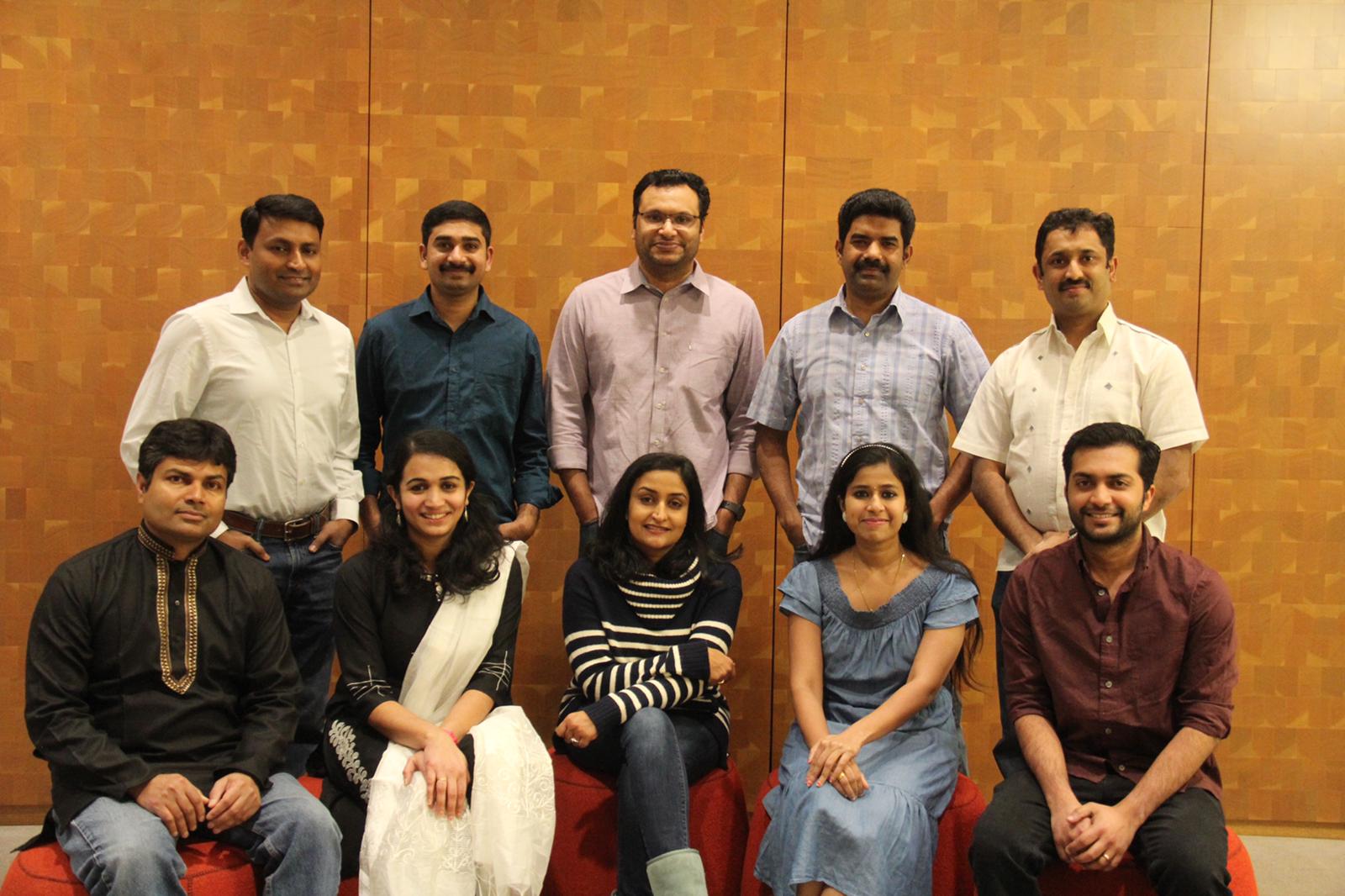 Executive Committee 2019
(Standing L to R): Sebastian Paulose, Joby Thomas, Ashish Premaraj, Philip Chacko, Jacob Thomas
(Sitting L to R): Prajinesh Jayan, Anu Soosan Baby, Lincy Mathew, Bhavya Anoop, Alwin Mathew
(Not in picture): PM Mathew, Thomas Varghese, James Mathew, Nidhi Vishak
---
2018

President
Thomas Varghese

Secretary
Sonimon James

Treasurer
Jacob Thomas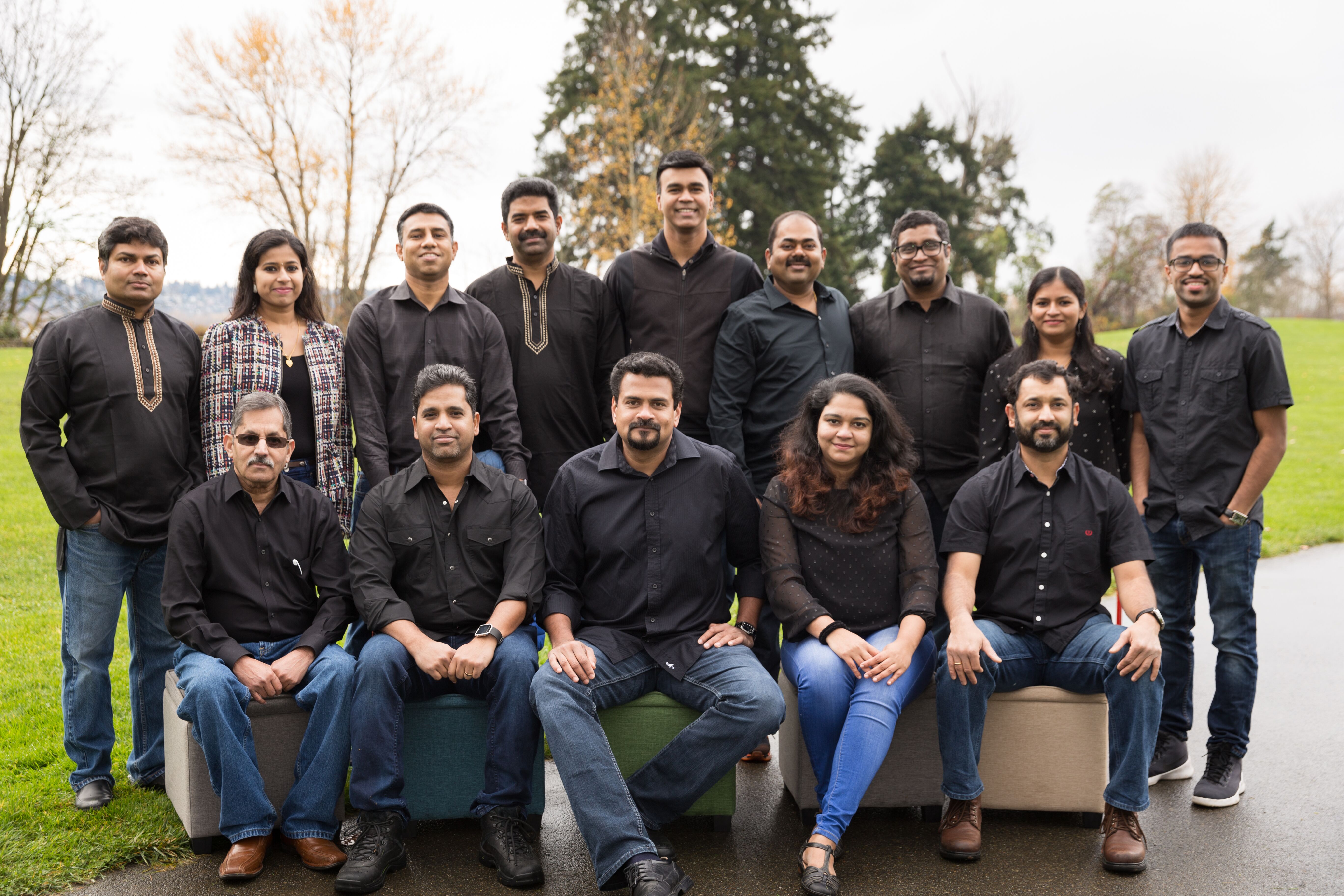 Executive Committee 2018
(Standing L to R): Prajinesh Jayan, Bhavya Anoop, Pradeep Nair, Philip Chacko, Binu Surendranath, Vijay Narayan, Joji Joseph, Aranya Purushothaman, James Mathew
(Sitting L to R): PM Mathew, Sonimon James, Thomas Varghese, Mythry Sumangala, Jacob Thomas
---

President
PM Mathew
2017

Secretary
Pramod Manjali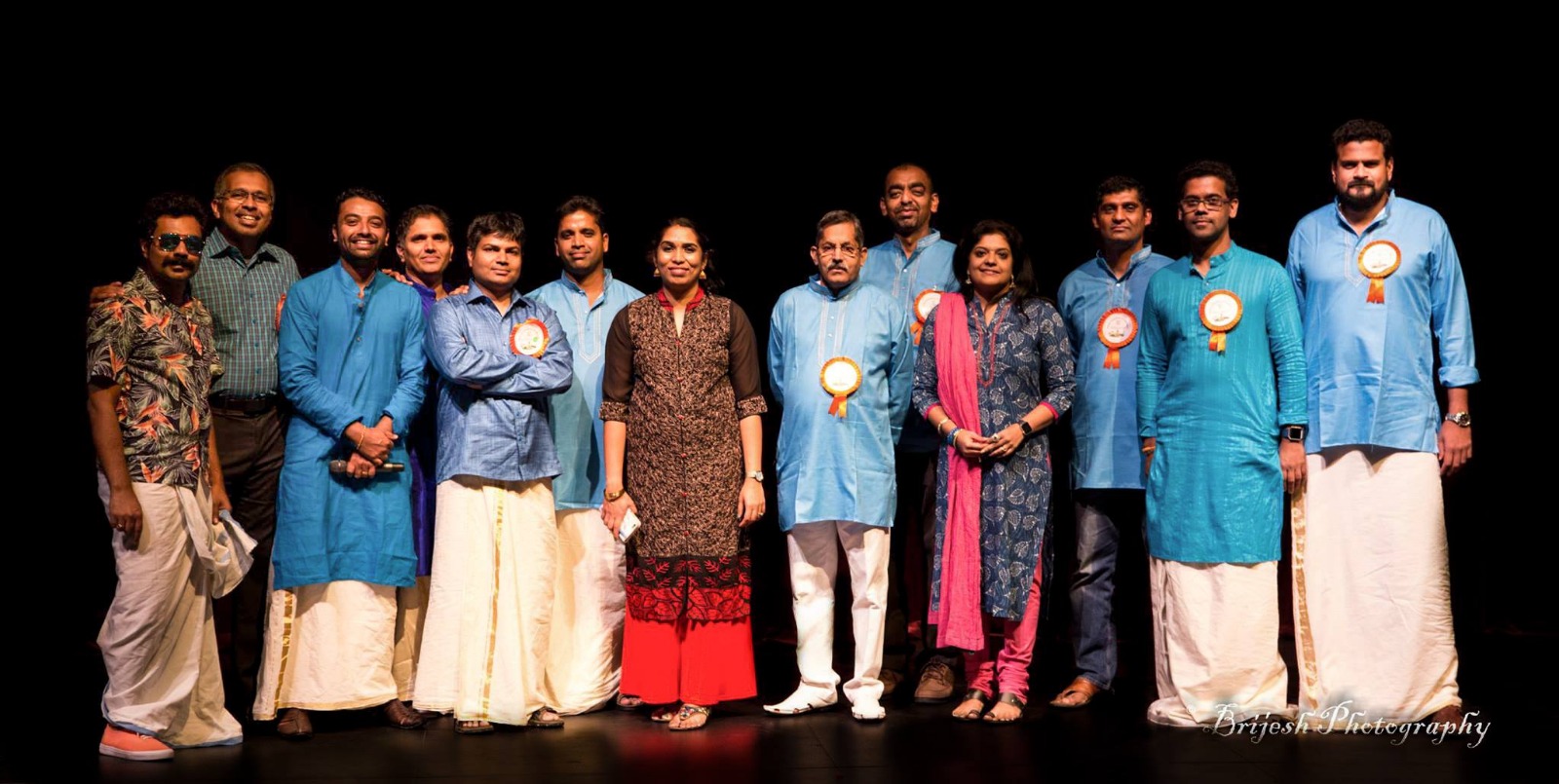 Executive Committee 2017
(L to R): Rahul Nair, Rajesh Nanoo, Rishiraj Balan, Dinesh Kannadath, Prajinesh Jayan, Sonimon James, Divya Gopalakrishnan, PM Mathew, George Parappuram , Jayashree Narayanan, Pramod Manjali, Jyotish Nair, Thomas Varghese
---

President
Jyothish Nair
2016

Secretary
Pramod Manjali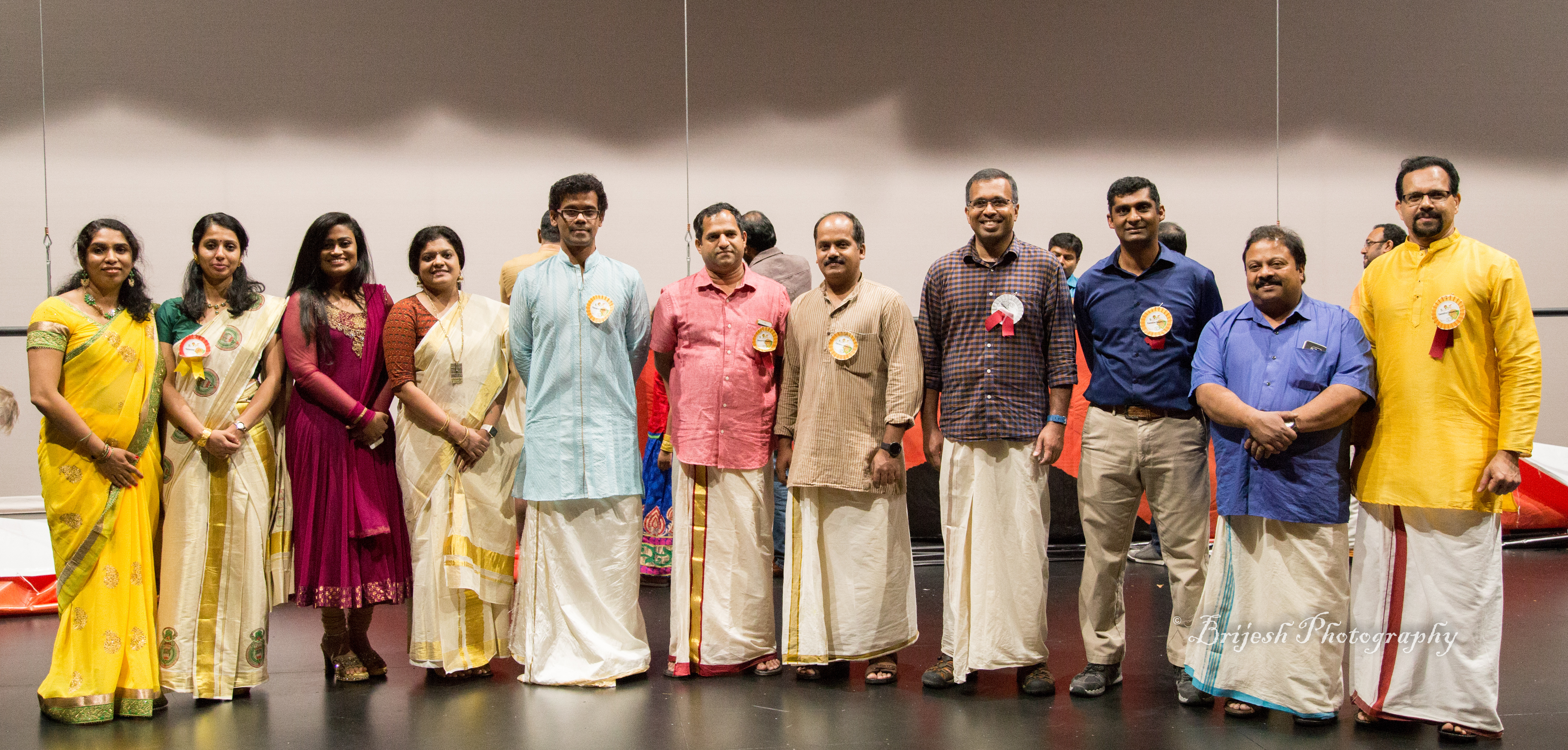 Executive Committee 2016
(L to R): Divya Gopalakrishnan, Devina Arun, Reshma Maduri, Jayashree Narayanan, Jyothish Nair, Santhosh Pittan, Ajith Kotharamath, Rajesh Nanoo, Pramod Manjali, Santhosh Nair, Hariprasad Manilava. Not in Picture: Joe Jacob Thomas, PM Mathew, & Gayathri Raj
---

President
Santhosh Nair
2015

Secretary
Santhosh Pillai


Executive Committee 2015
(L to R): Sandhya Raj, Reshma Maduri, Meera Aneesh, Divya Balachandran, Akhil Somanath, Pramod Manjali, Shibu Baby, Viswam Changarath, Rajagopalan Margessery, Santhosh Pillai, Ojus John, Santhosh Nair, George Daniel, Jyothish Nair.
---

President
Rajagopalan Margessery
2014

Secretary
Jyothish Nair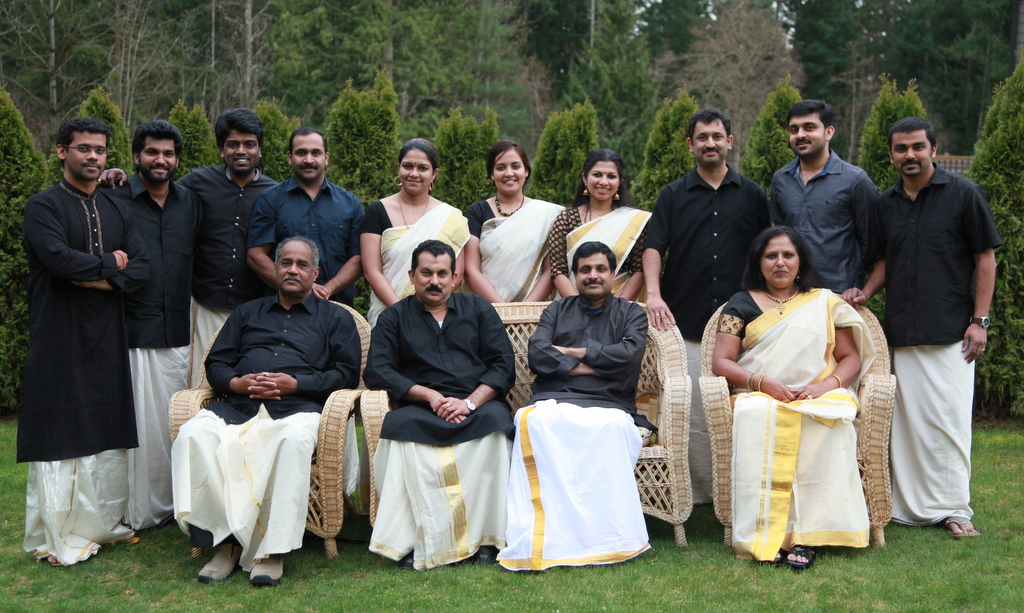 Executive Committee 2014
(Standing L to R): Jyothish Nair, Boney Mathew, Manjith Kamalasanan, Anil Shanmugam, Mythry Sumangala, Sumy Mathew, Julie Antony, Jacob Thomas, Nimesh Sethumadhavan, Sanju Joseph.
(Sitting L to R): Mathew Joseph, Paul John, Rajagopalan Margessery, Saramma Titus.
---

President
Saramma titus
2013

Secretary
Jayashree Narayanan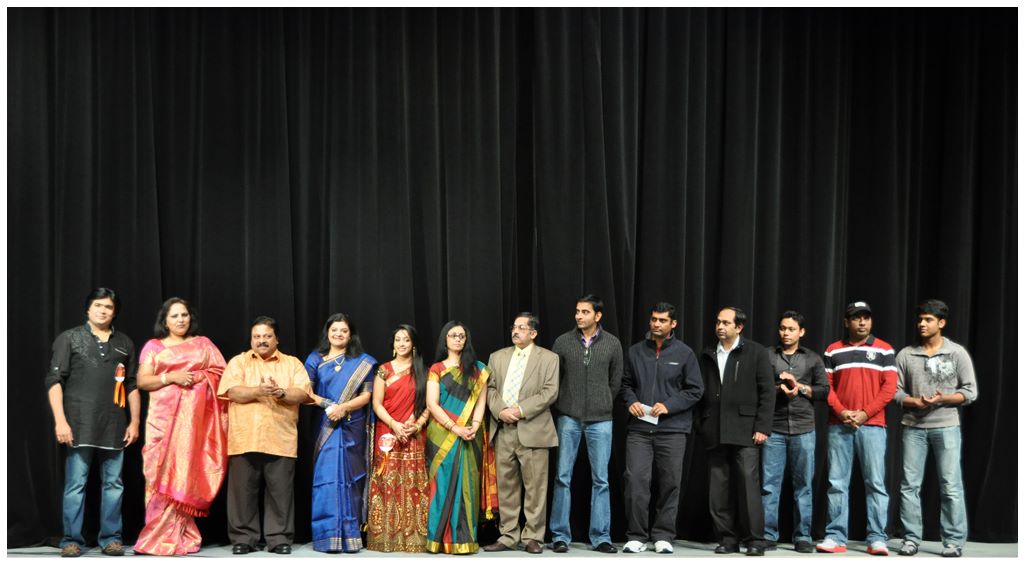 Executive Committee 2013
---

President
Biju Skariah
2012

Secretary
Jayashree Narayanan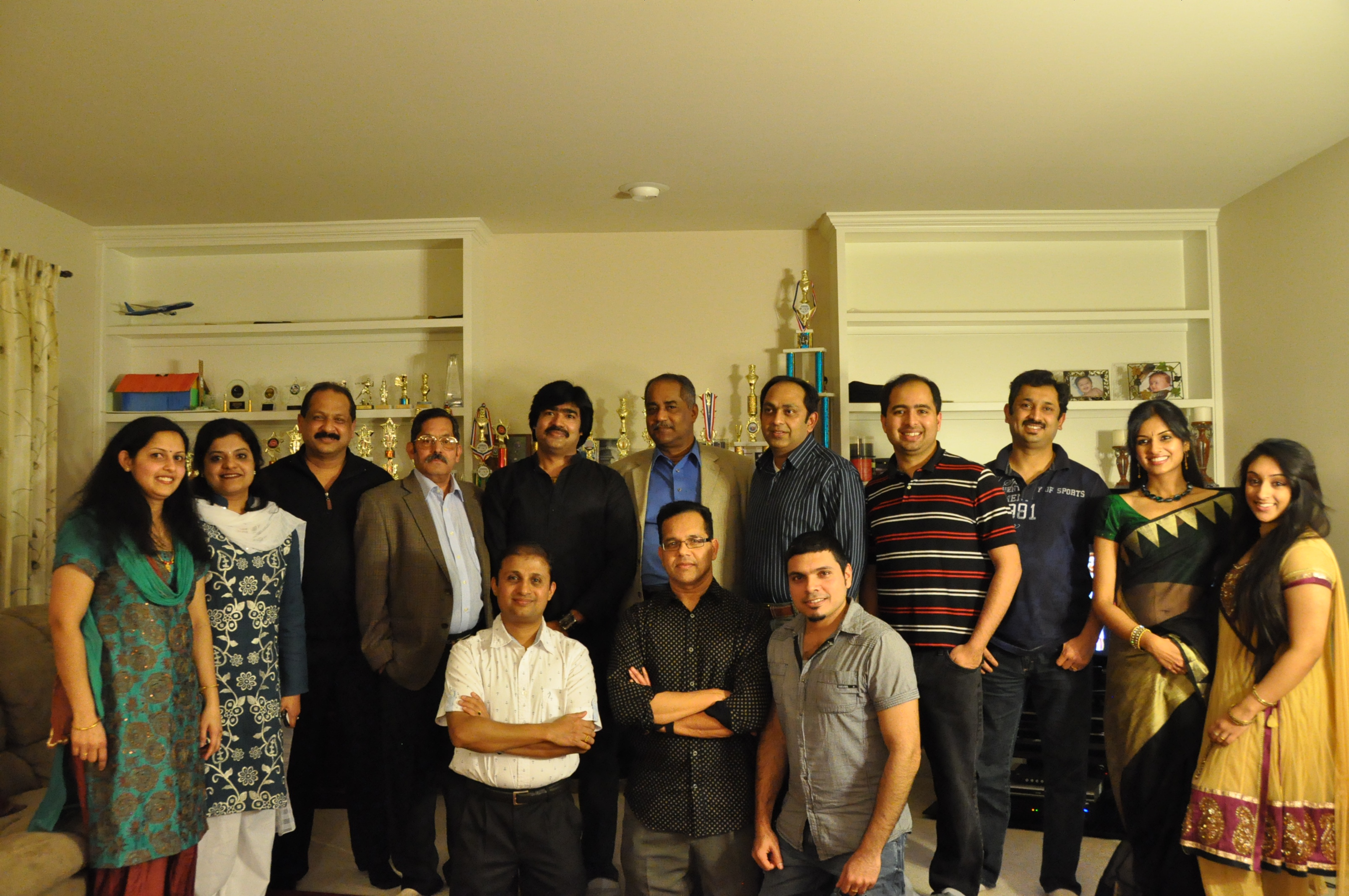 Executive Committee 2012
---

President
Toms John
2011

Secretary
Ojus John

Executive Committee 2011
---

President
Santhosh Nair
2010

Secretary
Santhosh Pillai

Executive Committee 2010
---

President
George Daniyel
2009

Secretary
Jayasree Narayanan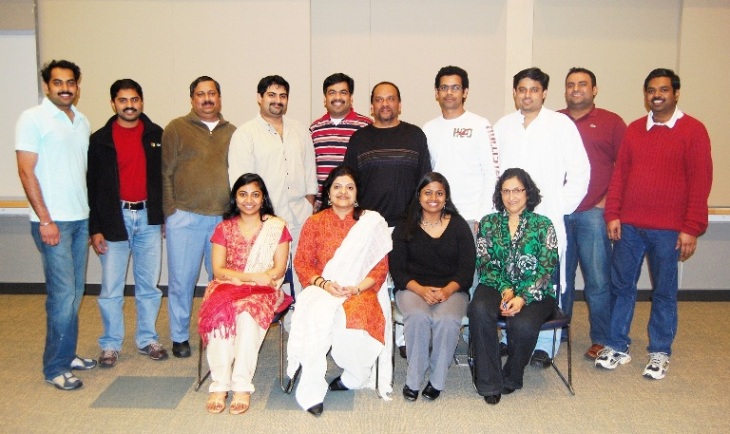 Executive Committee 2009
---

President
Ojus John
2008

Secretary
Jyothish Nair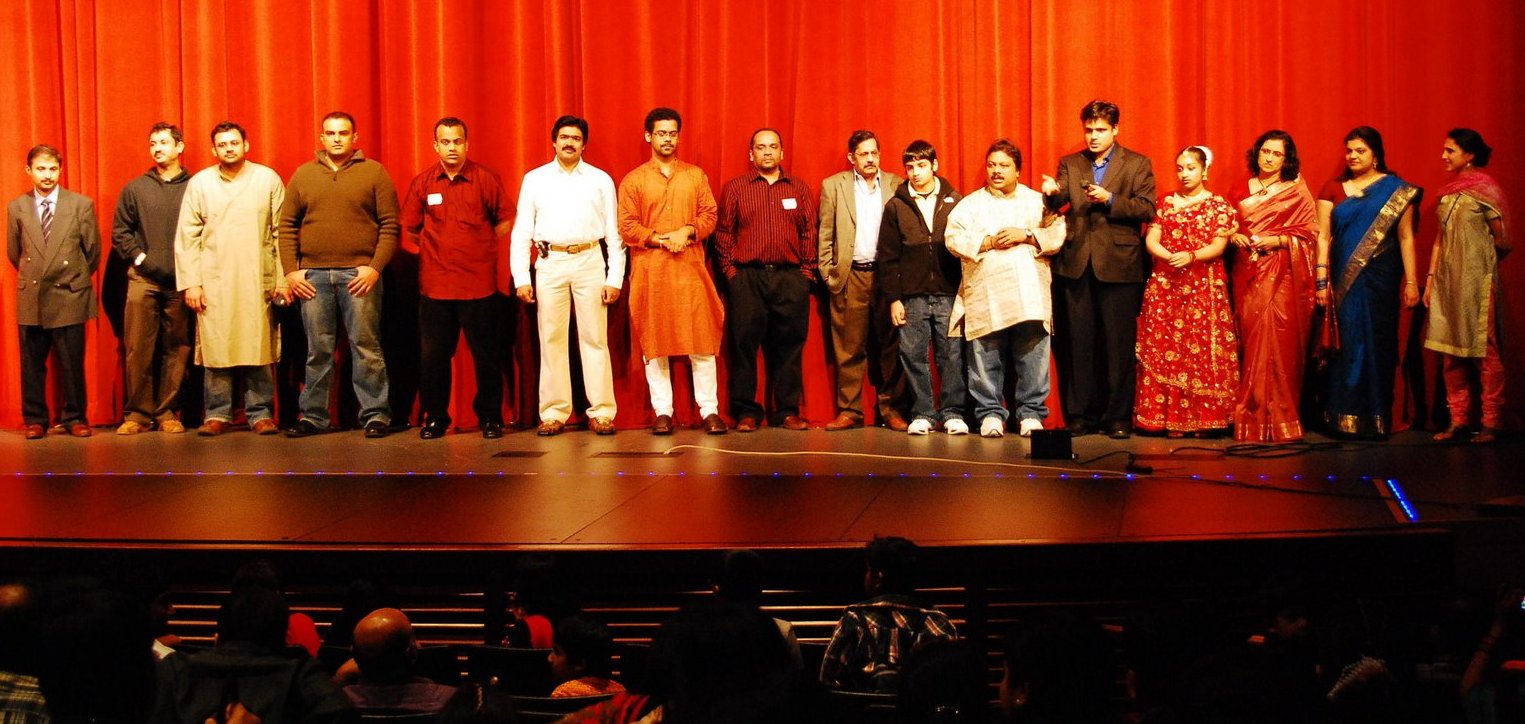 Executive Committee 2008
---

President
Neeni George
2007

Secretary
Ojus John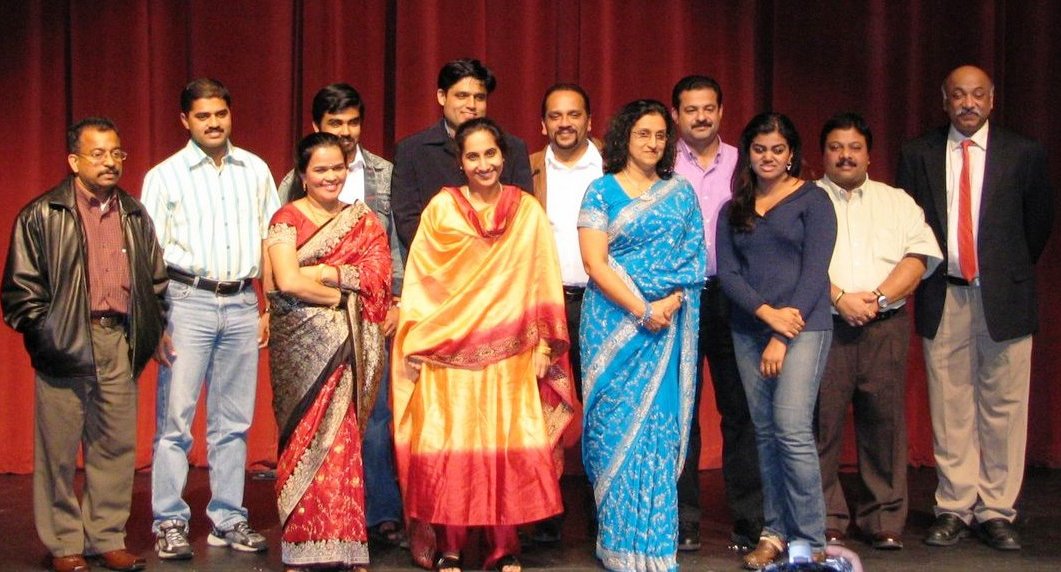 Executive Committee 2007
---

President
Babu Parayil
2006

Secretary
Santhosh Nair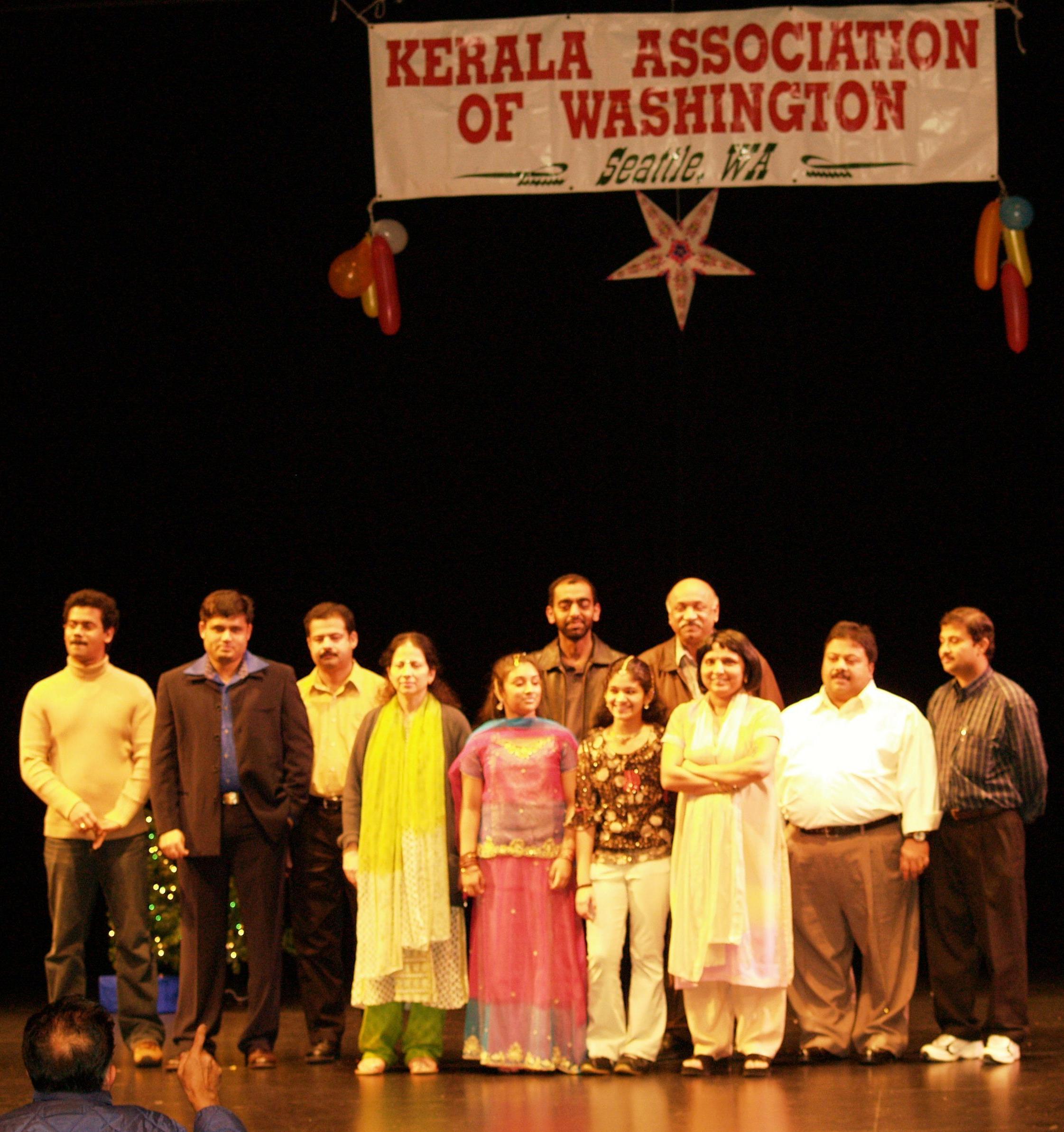 Executive Committee 2006
---

President
Wilson David
2005

Secretary
Santhosh Pillai


Executive Committee 2005
---

President
PM Mathew
2004

Secretary
Madhu Kangara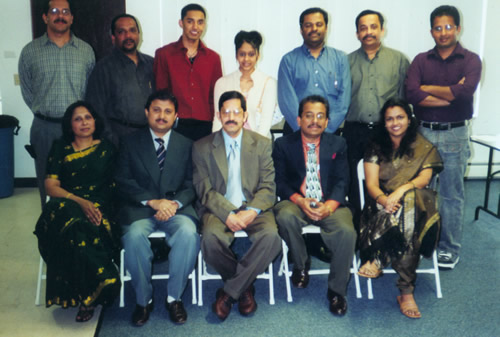 Executive Committee 2004
---

President
Thomas Abraham
2003

Secretary
Joy Thykkoottathil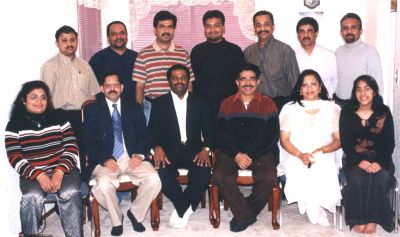 Executive Committee 2003
---

President
Jose Kunthara
2002

Secretary
Jyothish Nair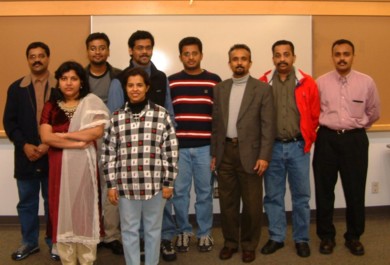 Executive Committee 2002
---

President
Aniyan Mattamel
2001

Secretary
Santhosh Pillai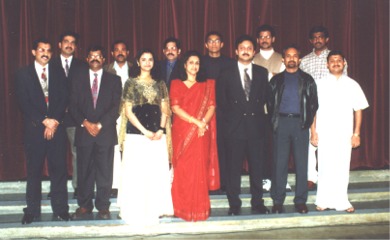 Executive Committee 2001
---

President
Paul K. John
2000

Secretary
Neeni George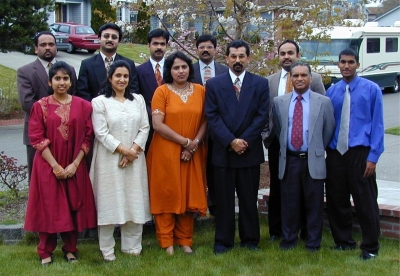 Executive Committee 2000
---

President
Philip Thomas
1999

Secretary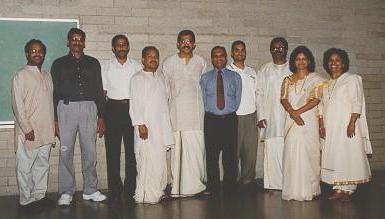 Executive Committee 1999
---

President
Mathew K Mathan
1998

Secretary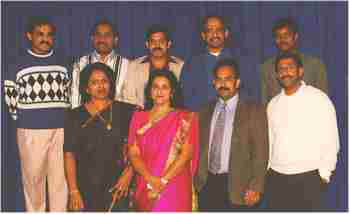 Executive Committee 1998
---
Former Presidents of KAW

Krishnan Nambudiripad
1991

K. K. John
1992

John Kunthara
1993

John Titus
1994

O. C. Koshy
1995

Thomas George
1996, 1997

Mathew K Mathan
1998

Phlip Thomas
1999

Paul K John
2000

Aniyan Mattamel
2001

Jose Kunthara
2002

Thomas Abraham
2003

P.M.Mathew
2004, 2017

Wilson David
2005

Babu Parayil
2006

Neeni George
2007

Ojus John
2008

George Daniel
2009

Santhosh Nair
2010, 2015

Toms John
2011

Biju Skariah
2012

Saramma Titus
2013

Rajagopalan Margessery
2014

Santhosh Nair
2010, 2015

Jyothish Nair
2016

PM Mathew
2017

Thomas Varghese
2018

PM Mathew
2019

Ojus John
2020
KAW's current leadership team